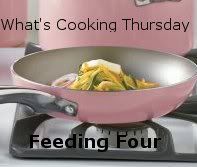 Throw a couple of these in a big pot of water
With some carrots and
a diced onion and some celery (if you have it around)
Add three or four chicken breasts and salt and pepper. I like the ones with the bone still on. Bones mean better stock. Bring to a boil and let it simmer for about 3 hours. Strain, saving the broth of course, and remove the meat from the bone, shred and return to the broth. If you were inclined to freeze some for later, this is the time to measure it out and get it in the freezer.
Throw in a cup of cooked rice. I like brown rice.
Another recipe found in my paper.