I was actually trying to buy
this little business card case.
But, somehow got confused when I sat down later to buy it and I made my first purchase from
See Jane Work instead.
and it was $16! Which is line with
Allison's Payday Pretty rules
(spending $20 to buy something for yourself that makes you feel pretty every payday).
and what makes me feel pretty? Stashing my business cards in purple leather from Italy for $16.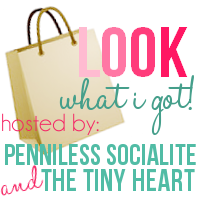 Im linked with Penniless Socialite here
Im linked with overworked supermom here